Brian Barrow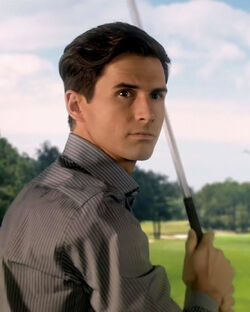 Classification
Human - Chrome
Portrayed by
Tommy Douglas
Brian Barrow was a Bonds trader with
Caine Asset Management
. He was a
Chrome
.
Background
Edit
Before becoming a bonds trader, Brian was a world-class swimmer who competed at the Detroit Olympic Games in 2036, at the age of 16.
He lived in Prosper Towers.
Brian was stalked and killed by Eric Lathem. Two hours before he was killed, Brian was at the Electus Club on Remington. He was followed home from the club. When he got home he started to play a virtual game of golf when he heard a noise in his apartment. He turned off the game and went investigating. He was attacked by Eric and killed via an injection into the back of his neck. Eric used an Actuator which injected nanobots into Brian and collected information on facial tissue from him, but also caused Brian to have a heart attack, which was very unusal for a Chrome to die from.
Ad blocker interference detected!
Wikia is a free-to-use site that makes money from advertising. We have a modified experience for viewers using ad blockers

Wikia is not accessible if you've made further modifications. Remove the custom ad blocker rule(s) and the page will load as expected.