Intimate Robot Companions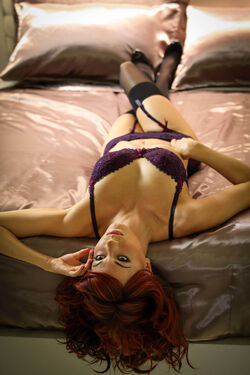 Also known as
Sexbot Bangbot
Intimate Robot Companions, IRCs (also known as sexbots or bangbots) were created to assist in the sex trade. 
Background
Edit
Since the introduction of the IRCs crimes in the sex trade have gone down by 38%.
Known companies who have or still make IRCs include Orillian Sapients and the Shaw IRC.
It was discovered that an Albanian Consortium were also making the androids, and including human skin as part of the production, which is an illegal procedure. An IRC, when found to be constructed this way, are by law to be deactivated and destroyed.
According to the law, IRCs also have to registered; those that aren't are illegal.[1]
Memorable Quotes
Edit
Image Gallery
Edit
References
Edit
Ad blocker interference detected!
Wikia is a free-to-use site that makes money from advertising. We have a modified experience for viewers using ad blockers

Wikia is not accessible if you've made further modifications. Remove the custom ad blocker rule(s) and the page will load as expected.