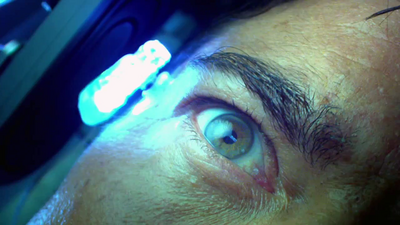 A Memory Recollection machine allows a Recollectionist to assist a patient in recovering lost or forgotten memories.
Background
Edit
John Kennex visits the Recollectionist in order to remember the Raid that resulted in his injuries. John suffers from nosebleeds and an increased heart rate as a consequence of his use of the machine with a combination of the drug, membliss.
Most people who visit a Recollectionist do so in order to remember happy memories.
People who have undergone traumatic medical experiences, for example a coma, are not advised to use a Recollection machine unless they have been fully conscious for a year.
Episode appearances
Edit
Ad blocker interference detected!
Wikia is a free-to-use site that makes money from advertising. We have a modified experience for viewers using ad blockers

Wikia is not accessible if you've made further modifications. Remove the custom ad blocker rule(s) and the page will load as expected.