Mrs Miller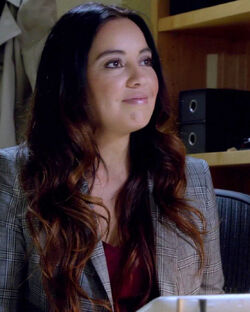 Portrayed by
Allison Araya
Mrs Miller
is an employee at the
Sanderson Corporation
.
Background
Edit
On the morning of August 4th 2048, James delivered a package to her that was left at the front desk of the Sanderson Building. He checked with her to see if she wanted to switch out her office key lock for a biolock, as she has left her keys in the door once more. She declined and he returned to the front desk.
References
Edit
Ad blocker interference detected!
Wikia is a free-to-use site that makes money from advertising. We have a modified experience for viewers using ad blockers

Wikia is not accessible if you've made further modifications. Remove the custom ad blocker rule(s) and the page will load as expected.