Nicole Bloomquist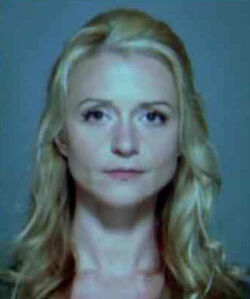 Nicole Bloomquist was one of the women kidnapped by the Albanian Consortium.[1]
Background
Edit
Nicole was abducted from a parking structure. The police noted that her abduction had received no ransom demand and the case was viewed as a possible sexual assault related abduction with Homicide a likely outcome. She was held for 3 weeks in the Skin Lab before being rescued by the Police Department.[2]
Memorable Quotes
Edit
Image Gallery
Edit
References
Edit
Ad blocker interference detected!
Wikia is a free-to-use site that makes money from advertising. We have a modified experience for viewers using ad blockers

Wikia is not accessible if you've made further modifications. Remove the custom ad blocker rule(s) and the page will load as expected.