Randolph Amir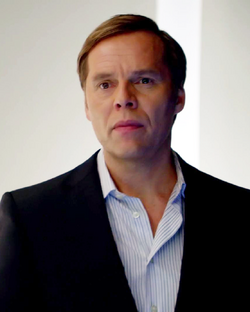 Dr. Randolph Amir
is a plastic surgeon at
A Perfect You
.
Detective John Kennex and Dorian interviewed Dr. Amir in relation to the trials on the nanobot facial reconstruction trials. Dr. Amir was not involved directly in the trials but he was first people to believe in the use of nanobot plastic surgery, where nanobots were injected into the recipient via an actuator, they would rebuild the face from the inside. The actuator was also used on the donors to collect the genetic code. It would be a new technology that would not leave any visible scarring, unlike the laser nips and tucks still being used. The trials were disbanded when donor patients started dying from arrhythmia, believed to be caused by electricity released by the nanobots as they collected the genetic code information. Some recipient patients were also horribly disfigured during the procedures.
Ad blocker interference detected!
Wikia is a free-to-use site that makes money from advertising. We have a modified experience for viewers using ad blockers

Wikia is not accessible if you've made further modifications. Remove the custom ad blocker rule(s) and the page will load as expected.