Reinhardt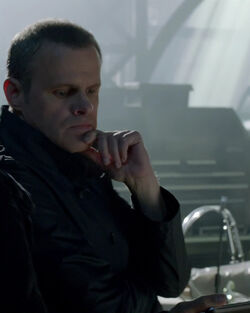 Reinhardt is a member of inSyndicate, and called 'Boss' by a number of his subordinates.
Background
Edit
Reinhardt was in charge of the Omni truck attack, kidnapping of Detective Pete Vogel and the attempted incursion on the Police Precinct during case #00C-Q74100.
Appearance
Edit
Reinhardt has a tattoo on the back of his neck of 5 stripped lines.
Image Gallery
Edit
Ad blocker interference detected!
Wikia is a free-to-use site that makes money from advertising. We have a modified experience for viewers using ad blockers

Wikia is not accessible if you've made further modifications. Remove the custom ad blocker rule(s) and the page will load as expected.