Tanya King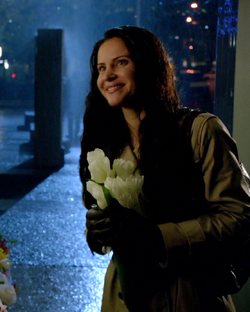 Tanya King
was murdered by a humanoid
Servicebot
.
Tanya would purchase flowers each week from Floradrop, she was well known to the vendor. The day of her murder she picked up some white tulips. Initially the servicebot attempted to take her purse, which she gave up, but she was still shot and killed. The motive for the killing was that the servicebot wanted to be 'apparently' destroyed and stored in the Evidence Locker room.[1]
References
Edit
Ad blocker interference detected!
Wikia is a free-to-use site that makes money from advertising. We have a modified experience for viewers using ad blockers

Wikia is not accessible if you've made further modifications. Remove the custom ad blocker rule(s) and the page will load as expected.